Birthdays are always special as it's the time of the year when you express your unconditional love and affection for your loved ones. Being a pet owner, it's really exciting to celebrate your pet's birthdays and adoptiversaries but how to do that?
Let us give you a few ideas.
Choose a perfect present for your perfect friend:
Choosing a present is always a struggle. Choosing a perfect present for your cat depends on the type and breed of your cat. If your cat is a sporty one you can opt for vibrant color balls and rope toys for your cat. If your cat is wild one, scratch poles are an interesting option for you. Or you have adorable domestic cat, cat houses can be a good choice too.
Throw a birthday party for your cat:
Throw a birthday party for your cats just like you do for your kids. Invite your friends with cats and some cute cat decor in a closed area will be the cherry on the cake.
Treat some Catnip:
Catnip is always one of your cat's favourite treats but if eaten in excess can cause sedation hence must be given on special occasions only. Catnip can be given to cats in many forms i.e Catnip bubbles, fresh catnip leaves or some sprinkled on the toys.All cats does not necessarily like catnip and may not respond to it. As a first attempt,try to offer your cat only a small amount of it and check how she responds to it.
Charity Donation on its name:
Some religious beliefs have strong association between charity and well-being. Hence on your cat's birthday consider giving a donation on your cat's name to some other animal welfare NGO or anyone else who deserves it.You can check with the local animal welfare societies or hospitals to see if they need any supply donations—like food, litter, toys, or bedding.
Cake Treat: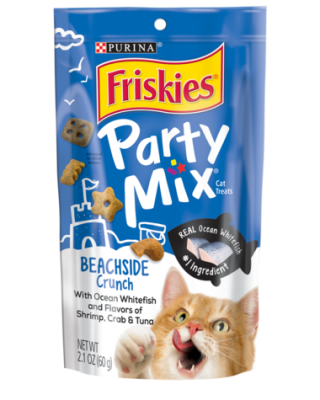 Treat your cat with her favorite flavour food cake. Your cat might love the combination of tuna and sweet potato or chicken and salmon. Consider your cat choices and treat her for the special day.
Cat Nap:
Last but not the least, your cat loves to cuddle.Grab a cozy blanket, and cuddle up with your kitty for a birthday nap.
Birthdays are always special hence make sure you celebrate them in a special way too. You can order cat food and cat accessories from the best pet store in Pakistan and give us an honour to make your cat's day more special.