If you are an animal person, then you'll surely have a cute little furry friend with you. Grooming a pet can be hard but grooming a dog is hardest. First and the foremost thing in grooming your dog at home is you can spend a lot of time with your dog that will result in some incredible memories and a special bond. But the secret her is you have to be patient and follow some basic elements.
Here are some salient points that you need to know for at-home grooming of your dog:
At-Home Grooming Your Dogs:
1.     BRUSHING
Brushing is a basic and most important thing. Most vets don't prefer frequent baths because it can result in dry dog's skin. Therefore, instead of bathing, you should brush your dog often. Different dog breeds have different types of hairs. You need to make sure that you have selected the right brush. Like, for German Shepherd, the type of brush used for them is rake so as per your dog breed, you should ask your vet about what brush you should use and at what time because brushing your dog's coat is essential.
2.     BATHING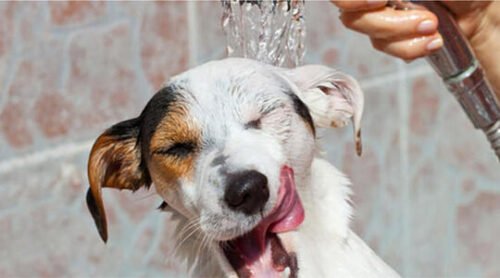 For bathing, there are a few things that need to be considered.
First of all, bathing is something that shouldn't be done frequently. This is because the skin of dogs is composed of natural oils that protects their skin and increases hair growth. Excessive bathing can dry the dog skin, and it may result in allergies, hair loss etc.
The second thing which seems to be difficult and can be a bit tricky is to find a perfect shampoo for your dog. It is because every breed has different types of skin some might be sensitive therefore you cannot use the same for your dog. Also, there are many different types of shampoos available out there having various purposes. So all you need to check is that the shampoo doesn't have any harmful or harsh ingredient. You can have a shampoo with good scents but make sure that it doesn't have artificial fragrances. You can select the natural one and also consult your vet if you're confused about the shampoo and conditioner. They will tell you the best options available for your furry friend.
Thirdly, you need to act confidently while grooming and bathing your dog. It is because if you will be confused or not prepared the dog might also get confused and attack you. You can also see the tutorial videos on YouTube. As compared to the pet clinics, you might not have big bathtubs but you don't need to be worried about that, just a sink or shower where you and your dog are comfortable will work perfectly.
Lastly for drying, you can simply take a towel and pat on the dog to dry the excess water and give them a few moments so they can shake. Also, you can use a hairdryer, but only if your dogs are comfortable with it. They might freak out because of the heat or noise so you can give it a try if it works.
3.     TRIMMING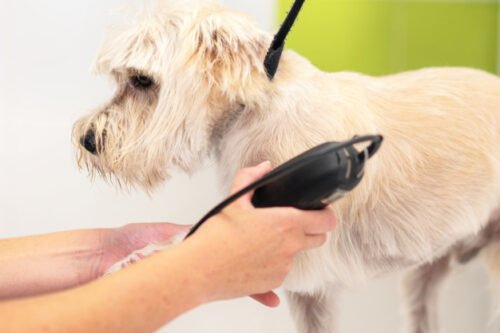 Once you start finding the canine nails on the floor, you know it's time to cut their nails. The primary thing is to have the best tools for this work. You can easily find the good the tools on online platforms like petshub.pk. Finding best dog accessories in Pakistan is easy because there are many online stores for dog accessories.
Also, some breeds need timely hair trimming. So, keep a check on it too. Again you should select the good equipment and start from the neck and come all the way down on the legs. Be extra careful around the sensitive areas. Watch some YouTube tutorials before or you can watch your vet doing it once so you have the idea and you know how you are going to do it.
4.     MAKE IT ALL FUN
Being scared in front of the pet, getting pissed or being impatient will all not give you good results. Make this a memorable and good time with your pet while grooming. Reward your pet with a walk or some treats for their good behaviour.
To groom your dog, the primary thing is to know his habits and treat him good. Secondly, you should have good tools. There is a best online pet store in Pakistan from where you can get the best things for your pets. It assures quality because they equip best dog food in Pakistan like royal canin dog food, Winner plus dog food, Nutragold pro breeder, Taste of wild, Brit Premium dog food and Daily crunch dog food. Besides this, the food available their range of flavors that you can buy.